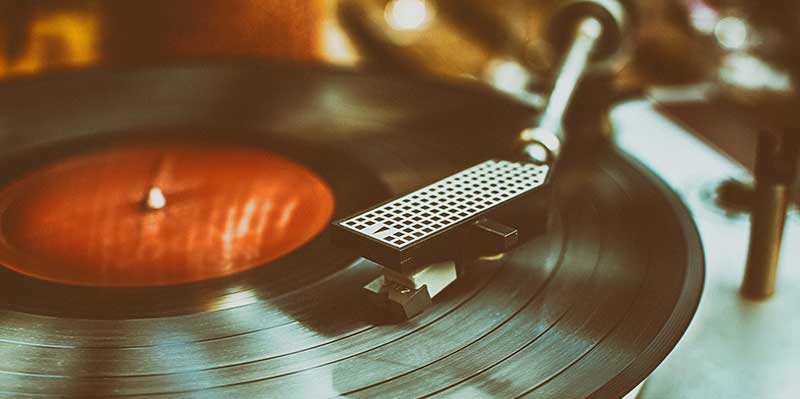 Advances in ultrasonic cleaning technology and lower equipment costs have opened opportunities for hobbyists and collectors to employ fast, efficient, eco-friendly ultrasonic energy to make their life easier. Ultrasonic cleaners for hobbyists and collectors are offered in a wide range of sizes and with operating features that speed burdensome, time-consuming cleaning and restoration tasks for any product that can be safely wetted in an aqueous cleaning solution. Continue Reading this blog for more information on how you can use ultrasonic cleaning.
Ultrasonic Cleaning Old Vinyl
Collectors of vintage vinyl records have turned to ultrasonic cleaning systems as an excellent means of restoring fidelity and bringing vintage vinyl back to life. The growing interest in vintage vinyl (as well as a trend toward releasing new vinyl recordings) has drawn the attention of record collectors while sparking a new service industry.
Unlike mechanical cleaning using brushes and other potentially damaging means of removing contaminants from record grooves, ultrasonic energy does the job faster, safer and much more thoroughly. A response to collectors' interest in safely restoring old vinyl are our P60H record cleaning kits offered in several options.
Remove Tarnish from Collectible Silver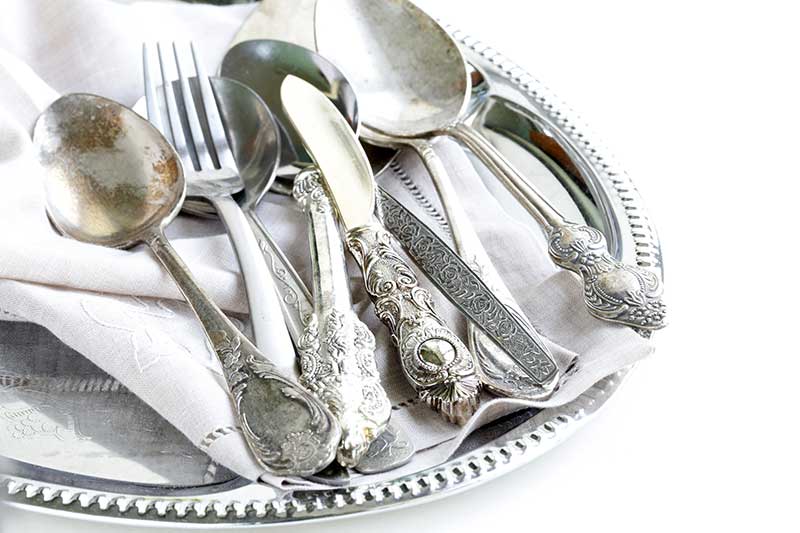 Bringing out the family silver usually means an intensive cleaning session to remove tarnish. Volunteers are hard to find especially if pieces have intricate patterns. And while there may be value in the pieces (sterling being a good example) getting the best price for estate silver at auction or consignment depends on appearance. Gleaming is good, black tarnish not so good.
Ultrasonic cleaning comes to the rescue for cleaning silver pieces. A good choice is the countertop 1.5 gallon capacity Elma EP60H available from iUltrasonic. An important feature of this ultrasonic cleaner is its automatic "sweep" function that delivers homogenous distribution of the ultrasound throughout the bath. This avoids the potential of streaks developing on the silver surface.
As with all ultrasonic cleaning operations, the correct cleaning solution formulation helps assure satisfactory results. For cleaning silver we suggest JewelryClean S8 diluted to 2 to 5% with water.
Maintaining and Restoring Firearms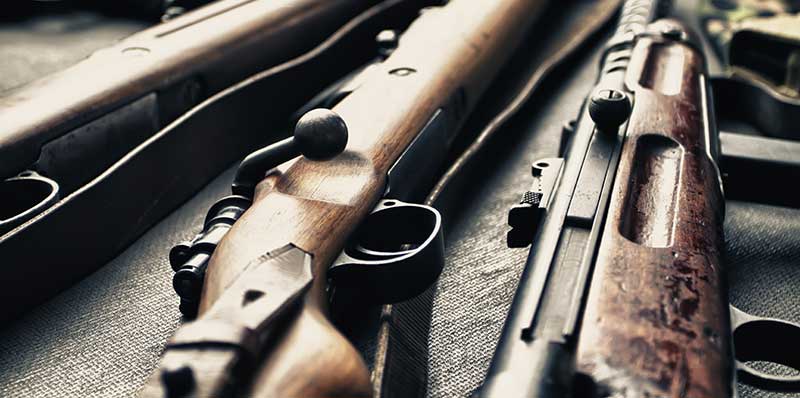 Hunters, trap shooters and collectors of antique firearms know the importance of cleaning and maintaining their equipment .Ultrasonic cleaning and lubricating systems have been adopted by collectors of antique guns, law enforcement agencies, operators of shooting ranges, hunters and
Ultrasonic firearm cleaning is much more effective when compared to manually cleaning and lubricating with rods, brushes, pads, solvents and oils. That said, savvy firearm collectors and users recognize the importance of weapon cleaning and lubricating immediately after use. More thorough cleaning in an ultrasonic bath can be scheduled on a periodic basis depending on how frequently firearms are in use.shooting enthusiasts of any stripe who know their investments can be substantial. And want to protect it!
Restoring Once Fired Brass Shell Casings
When hunters, competition shooters and law enforcement agencies prefer to reload brass cartridges, ultrasonic energy can be employed as fully described in our post on how to restore brass shell casings. Keep in mind, however, that once fired brass should always be inspected, resized and trimmed prior to reloading.
Ultrasonic Cleaning New and Antique Brass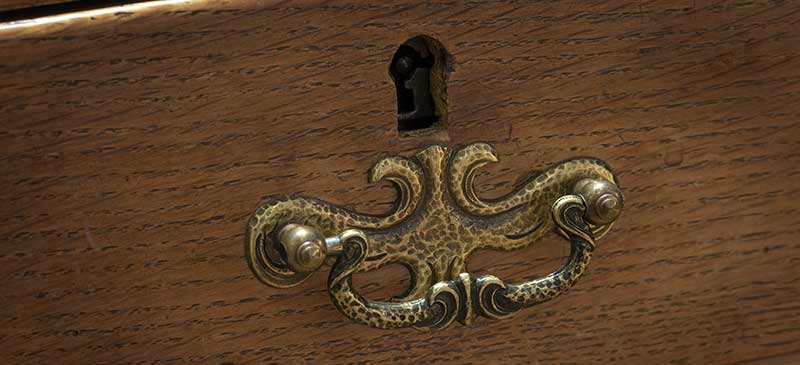 Cleaning and maintaining functional or decorative brass fixtures and accents in your home typically is accomplished using chemical-based brass cleaners on the market. These usually require lots of time to apply and buff to reveal the shine.
Not only that. Brass-cleaning chemicals generally have an unpleasant aroma.
Again ultrasonic energy comes to the rescue as a quick, easy and environmentally more friendly way to restore the gleam of brass.
Removing Paint from Decorative Hardware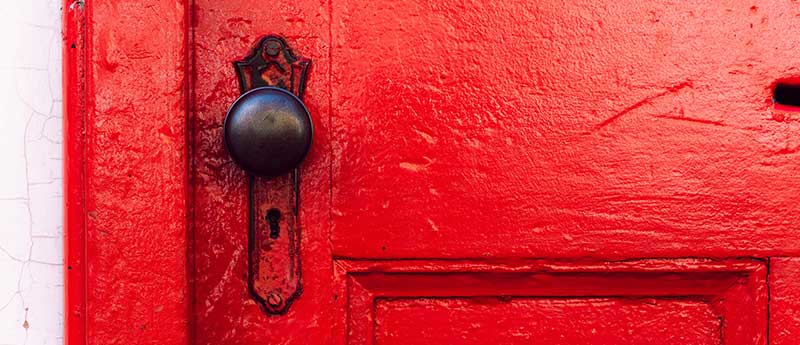 If you have experienced using paint removal solvents applied with a brush followed by steel wool or wire brush scrubbing you are quite familiar with this unpleasant task. And the more complex the parts being cleaned, the more unpleasant (and longer) the paint stripping task can take.
That's why removing years of built up paint on decorative hardware with an ultrasonic cleaner can be a real time saver for folks who have or sell used door knockers, mail slots, latches, name plates, switch plates and antique door hardware – in fact any decorative or functional product made of brass or other metals.
Our post on ultrasonic paint stripping explains in detail on how to set up your operations using ultrasonic cleaners and cleaning formulas available from iUltrasonic.
How Hobbyists Restore Vintage Bathroom Accessories
The craftsmanship exemplified by vintage bathroom accessories such as soap dishes, drinking glass holders, towel bars, faucets and dispensers is admired by many collectors of gems from the past. Homemakers, hobbyists, collectors and resellers seek out these items at flea markets, antique fairs, residential salvage yards and similar sources.
Removing years of dirt and corrosion products must be done with care to avoid damage - and can be successfully carried out using an ultrasonic cleaner and cleaning solution available from iUltrasonic.
Cleaning Clockworks with Ultrasonic Energy

Hobbyists who clean their own old clocks or provide a service for owners of vintage clocks find that a benchtop ultrasonic cleaner is a great time saver (no pun intended). The value of ultrasonic cleaning clock mechanisms is that cavitation action produced by the cleaner's ultrasonic transducers reaches every clock component immersed in an ultrasonic cleaning solution formulated for the job. Dried lubricants and dirt accumulations are quickly and safely blasted away by the implosion of millions of minute cavitation bubbles.
How to Restore the Sparkle to Antique Jewelry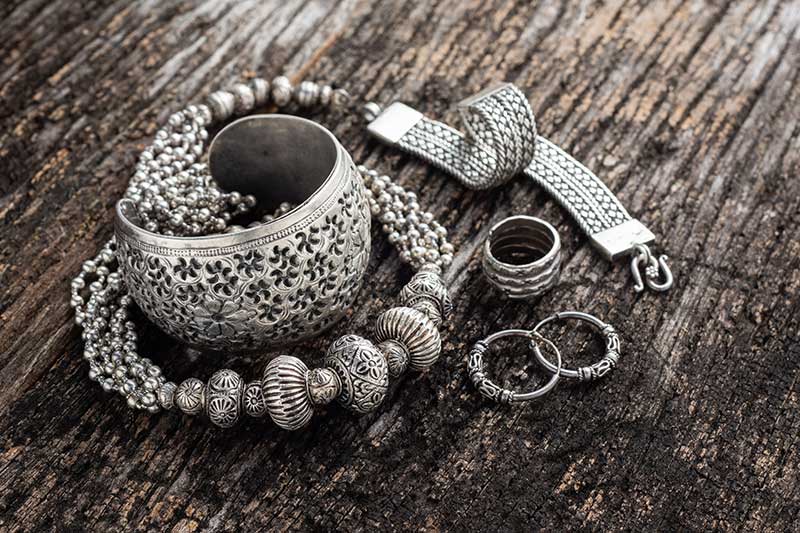 Collectors of antique jewelry, firms that clean customers' favorite pieces or prepare neglected estate jewelry for resale rely on an ultrasonic jewelry cleaner. Jobs are completed in a few moments and without damage that may occur from brushing or other mechanical means. Our post describes jewelry cleaning steps in detail but cautions that fragile or soft stones such as pearls, opals, emeralds and amber should not be cleaned with ultrasonics.
The Ultrasonic Cleaning List Goes On
We've covered but a few of the many examples where an ultrasonic cleaner makes life easier for hobbyists and collectors - and business that provide services to the public.
Call the iUltrasonic cleaning experts for more examples or for detailed information of selecting and using an ultrasonic cleaner in your home, shop or business.