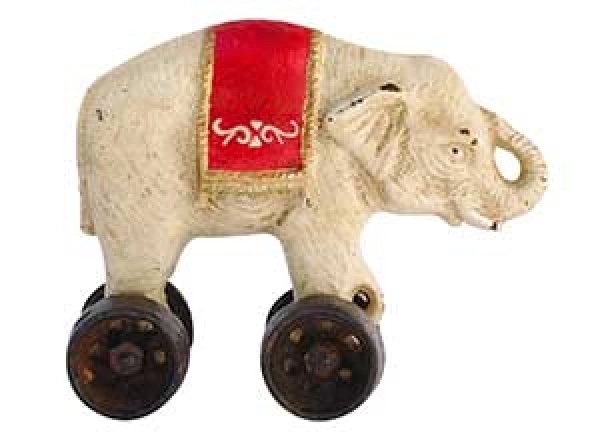 Removing old paint from metal parts and fittings is greatly simplified when you use a biodegradable ultrasonic paint stripping solution in an ultrasonic cleaner. Anyone who has experience with paint removal solvents applied with a brush followed by steel wool or brush wire scrubbing is quite familiar with this unpleasant task. And the more complex the parts being cleaned, the more unpleasant (and longer) the paint stripping task can take.
Ultrasonic paint stripping makes restoration easier
Paint stripping is accomplished in the solution where cavitation bubbles created by generator-powered ultrasonic transducers implode on contact with parts to blast away the paint. Ultrasonic frequencies determine cleaning intensity. A frequency suitable for most paint removal tasks is 37 kHz. Lower frequencies such as 25 kHz are employed when cleaning heavy paint layers from rugged metal parts; 45 kHz or higher frequencies are more suitable for polished surfaces or softer metals such as aluminum.
Setting up an Ultrasonic Paint Stripping Process
Whether you are a hobbyist restoring old machinery or hardware, or do metal parts refinishing as a business, there is an ultrasonic cleaner sized for your paint stripping operations. An example for removing old paint from smaller parts is the 5 gallon capacity Elmasonic EH5005EL equipped with a thermostatically controlled heater, a sweep frequency to provide uniform cleaning, and with an optional basket size of 11 x 9.8 x 4.5 in. Other EH-EL series are available with solution capacities ranging from .5 to 7.5 gallons and with corresponding basket sizes.
Industrial-size units such as the Elma X-tra Basic series can be purchased with cleaning solution capacities to 57 gallons. These units offer a choice of 25 kHz or 45 kHz cleaning frequencies and a powerful pulse mode to remove stubborn paint deposits.
Cleaning solutions suitable for removing paint depend somewhat on the paint formulation – such as water or oil-based. Here are two examples:
- The semi-aqueous micro-emulsion CLN-SHR7-5 used full strength in an ultrasonic cleaner operating at a temperature of approximately 70?C. An advantage of this formulation is that it delaminates the paint and can be filtered to remove paint residues and reused many times.
- Ammonia-containing CLN-LR201 or ammonia-free CLN-LR110 both diluted 1:7 with water. The ammonia-containing product is stronger but because it produces an odor at elevated temperatures it should be used with adequate ventilation. Set the ultrasonic cleaner temperature at <40?C for ammoniated and 50?C for non-ammoniated formulations.
Contact us for information about these and other paint removal formulations.
The Ultrasonic Paint Stripping Cycle
Here is a typical cycle. But before starting the cleaning cycle we suggest that you remove loose paint deposits first to help extend cleaning solution life.
- Cleaning solution concentrates must be diluted and degassed before use. Fill the tank half full of water, add the correct amount of concentrate for a full tank and continue adding water to the fill line.
- Turn on the unit and allow it to operate for 10 to 20 minutes (depending on capacity) to drive off air and mix the solution. CLN-STR7-5 is used full strength but must also be degassed. If your equipment has a degas mode activate that to shorten the cycle.
- Once the solution is prepared and reaches the recommended temperature place parts to be stripped in the basket and lower them into the solution.
Skim off particles that float to the surface. At the end of the cycle remove the basket and examine the parts. If satisfied, rinse them to remove residues and allow them to dry.
After a time the solution will no longer cleans effectively and should be changed. Dispose of it along with accumulated paint residue according to local regulations. Take the time to remove paint particles from the bottom of the tank before refilling it with fresh solution.
Contact the iUltrasonic cleaning experts to discuss equipment, cleaning chemistries and processes to meet your paint stripping requirements.