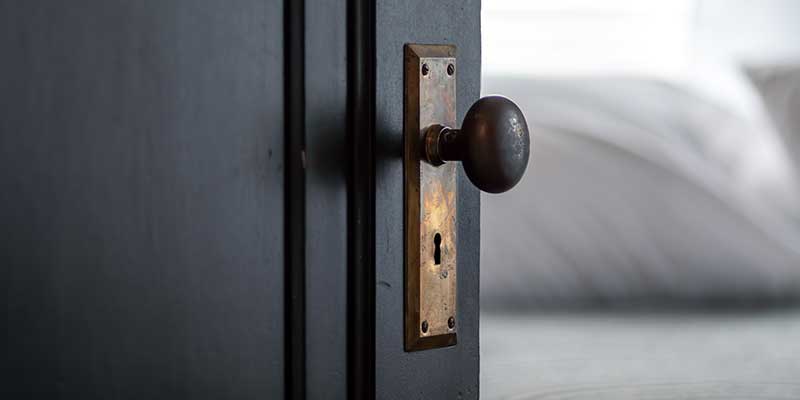 Decorative brass hardware, especially hardware exposed to the elements, can soon lose its luster and eye-catching appeal. Examples include door hardware such as latches, hinges and knockers, lighting fixtures, drawer pulls and cabinetry trim, and fireplace andirons and tools.
Pastes and brass cleaning solvents require an expenditure of time and effort to restore brass hardware to its original sparkling sheen – especially if parts have intricate designs. Mechanically cleaning decorative brass can also damage highly finished surfaces; cleaning solvents may emit unpleasant odors.
Use an Ultrasonic Cleaner for Brass Hardware
Fast, thorough and safe removal of accumulated dirt, tarnish, heat marks and corrosion from brass hardware is achieved simply by immersing parts in an ultrasonic cleaner and let cavitation action do the job while you attend to other matters. Ultrasonic cleaners such as the Elmasonic E series from iUltrasonic are available in several sizes making them ideal for use by homeowners and brass collectors, or for operators of professional restoration services.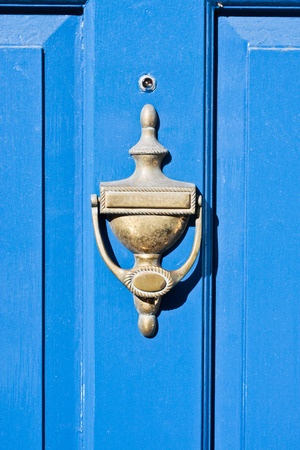 The E series, exemplified by the 1.5 gallon capacity EH150EL, operates at 37 kHz, an ideal ultrasonic frequency for cleaning brass. Sonic cleaning action produces millions of microscopic bubbles in the cleaning solution that implode on contact with brass surfaces to safely remove and carry away dirt, corrosion and discoloration, restoring parts to a like-new condition.
All models in the Elmasonic E series are equipped with a heater, a timer and a sweep mode, the latter of which ensures a homogenous distribution of ultrasonic cavitation energy throughout the cleaning bath. Model selection is governed by the size of parts being cleaned in the optional stainless steel basket, the dimensions of which are slightly less than internal tank dimensions. For example, the EH150EL basket is 10 x 4.5 x 3 in. deep. An example of a larger sized unit is the 7.5 gallon capacity EH750EL with basket dimensions 17.9 x 9.8 x 4.5 in. deep.
Cleaning solution chemistry is also important, as formulations are designed for specific cleaning tasks. Ask us for elma tec clean A2, a biodegradable liquid ammoniated concentrate for cleaning and brightening brass, copper, bronze and similar non-ferrous metals.Recommended dilution is to 3 to 5% with water.
Restore its luster in an ultrasonic cleaner
Getting Started on Brass Cleaning
Because elma tec clean A2 contains ammonia as a brightener the ultrasonic cleaner should be positioned in a well-ventilated area.
The first step is preparing the cleaning solution. Fill the ultrasonic cleaner tank half way and add the correct amount of A2 concentrate for the tank's full capacity. Add more water to the tank fill line and turn the unit on for approximately 10 minutes to mix the solution and drive off trapped air. This is called degassing and must be done each time you prepare a fresh batch.
Prepare parts to be cleaned by disassembling them as much as possible. Prior to cleaning
Turn on the cleaner and set the thermostat to 60?C. As the solution warms
Carefully position parts in the ultrasonic cleaner basket so they do not contact each other
Lower the parts into the bath and set the timer for 20 minutes. Place the lid on the cleaner to reduce noise and evaporation. Note that actual cleaning time depends on the condition of the parts. You'll soon develop your routine.
At the end of the cycle remove the basket and place it on the inverted lid to drain. Pour drained solution back into the tank.
Rinse parts in fresh water and allow them to dry.
Eventually the cleaning solution will lose its effectiveness and must be replaced. Drain the tank and dispose of the solution according to local regulations. Wash the tank with fresh water following instructions in the user manual. You are now ready to prepare and degas a new batch.
Contact the iUltrasonic cleaning experts for help in selecting the correct ultrasonic cleaner model and cleaning solution concentrate to meet your requirements.