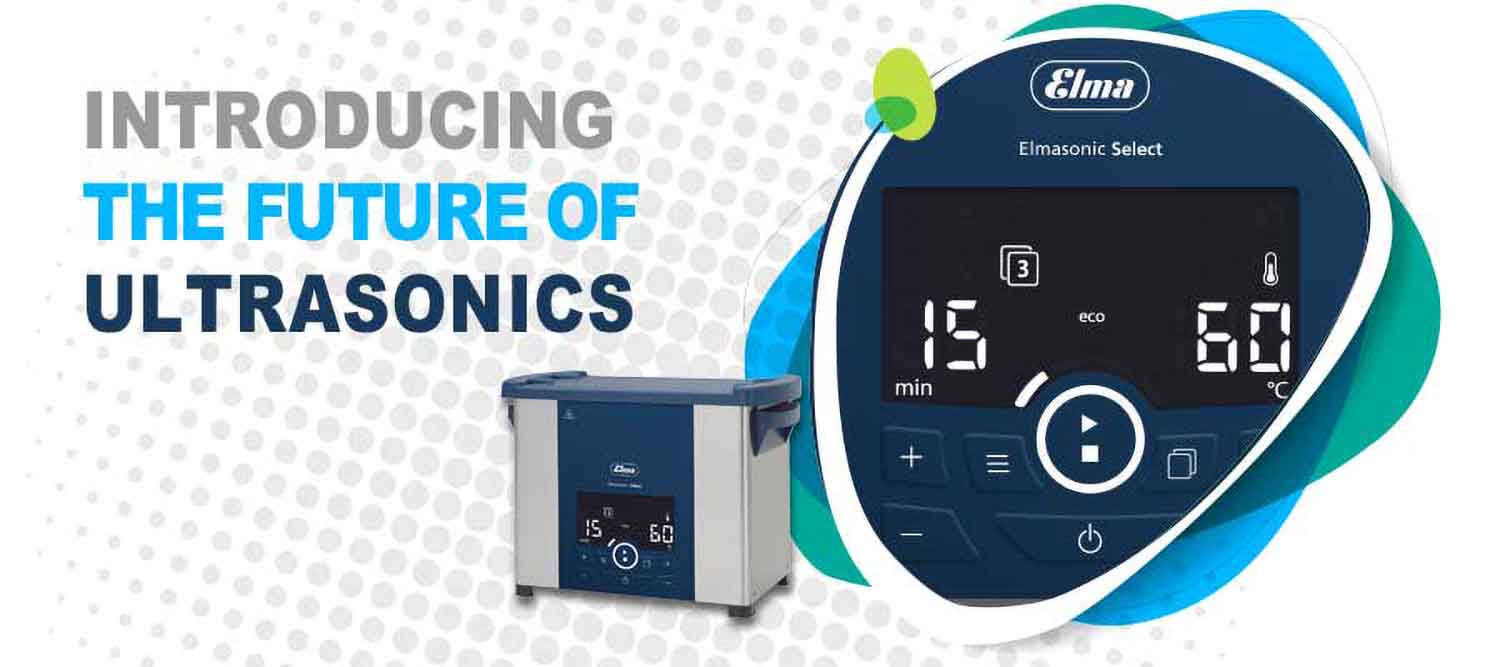 Elmasonic Select ultrasonic cleaners available from iUltrasonic feature 5 ultrasonic modes to simplify task setting and supervision for parts cleaning and maintenance, sample prep, and solvent degassing plus up to 4 commonly used programs for quick call up and reproducible results.
5 ultrasonic modes for powerful, rapid, thorough, reproducible cleaning and mixing
3 cleaning cycle parameters: mode, temperature to 80⁰C/176⁰F, and timer to 6 hours
Store up to 4 programs for quick call-up and reproducible results
Brilliant digital display clearly shows all operating parameters
Audio/visual signal at cycle completion
11 tank sizes from 0.7 to 24 gallons
Elmasonic Select Product Features
Customize your ultrasonic cleaning or sample prep projects by putting these features to work in your shop or laboratory:
Sweep - For uniform cleaning via a slight ± variation in ultrasonic frequency
Pulse - Brief spikes in power to remove stubborn contaminants or for mixing and sample prep
Dynamic - Combines sweep and pulse for optimized cleaning performance
Eco - For nearly silent, gentle cleaning
Degas - Quickly remove trapped air from solvents and fresh cleaning solutions
Heater - Select 25⁰C to 80⁰C or in ⁰F; upper temperature limit and auto-start
Timer - Set 1 minute to 6 hours; count-down display, audio/visual completion signal; safety auto-shut-off after 8 hours of no activity
Drain - Side-controlled rear drain models Select 60 to 300; side controlled valve and drain Select 500 and 900
Plus the Elmasonic 2 Year Warranty
Elma stands behind their products. All Elma ultrasonic cleaners come with an industry-best 2 year warranty. If the unit malfunctions because of a manufacturing defect, simply call us and we'll repair or replace the unit.
View the 11 Elmasonic Select models available from iUltrasonic