iUltrasonic represents a number of the best ultrasonic cleaner manufacturers. Here we provide a brief competitive review of equipment offered by five of our suppliers. Reviewing these products will help you pick the best ultrasonic cleaner for your requirements. If you have questions we invite you to contact our staff of scientists for unbiased recommendations to help you select the best unit to meet your cleaning challenges.
Bransonic® Ultrasonic Cleaners
Bransonic CPX and M series tabletop ultrasonic cleaners available offer superior features for reliable, consistent performance.
Rugged industrial transducers with 40 kHz frequency mean shorter, more efficient bath times. Bransonic's automatic sweep frequency eliminates standing waves that cause inconsistent results. Control panels positioned above the cleaning tank make operation easily accessible and safe from washing damage.
Bransonic CPX and M series are available in 5 tank capacities from .5 to 5.5 gallons.
Bransonic CPX Digital Ultrasonic Cleaners
The CPX and CPXH (heated) digital series of Bransonic ultrasonic baths with self-adaptive technology give you industry-leading cleaning quality, with more precision over power and energy.
Bransonic CPX ultrasonic baths offer
Rugged 40 kHz frequency transducers
Select temperature to 69⁰C or 156⁰F (CPXH models)
digital power-tracking capabilities to adjust for light or heavy loads
automatic sweep mode for uniform cleaning
high/low power control and a sleep mode
a degassing mode up to 99 minutes that lets you to carry out applications beyond cleaning, such as sample preparation
Bransonic M Mechanical Ultrasonic Cleaners
Easy to use Bransonic M and MH (with heater) series cleaners ensure more uniform cleaning and consistent performance, even with multiple users or changes in bath conditions.
Both the M and MH Series include
Rugged 40 kHz frequency transducers
a 60-minute mechanical timer plus continuous operation
a sweep mode frequency for uniform cleaning
power tracking to adjust for changes in liquid level and temperature
Find out how Branson Ultrasonic Cleaners are different than Elma Ultrasonic Cleaners.
Crest Benchtop Ultrasonic Cleaners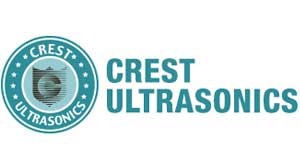 Crest Powersonic TM benchtop ultrasonic cleaners ensure uniform cleaning throughout the tank by sweeping the ultrasonic frequency 3 kHz, which creates overlapping ultrasonic waves to provide uniform cleaning action throughout the bath.
These ultrasonic cleaners can be ordered at 45 kHz to handle standard cleaning or at 132 kHz to handle fine cleaning tasks for more delicate surfaces. Seven models are offered with capacities from .75 to 6.9 gallons and are shipped with a lift off cover.
Crest Benchtop Ultrasonic Cleaners
Crest Series H/T features a digital display of temperature and cleaning time, timed or continuous operation via a digital display, and adjustable bath temperature of 20-80⁰C with digital display.
Crest Series H/T/PC adds adjustable ultrasonic power in nine steps to enable matching ultrasonic energy to the parts being cleaned. A degas function removes trapped air from fresh cleaning solutions and supports sample prep applications in the lab.
Check our website for more detailed descriptions of our best ultrasonic cleaners from Crest.
Elma Benchtop Ultrasonic Cleaners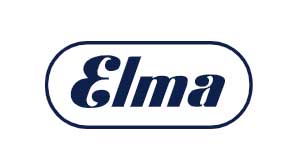 Established in 1948, Elma continues to create highly efficient instruments without compromising style. Today, Elma provides a family of ultrasonic cleaners, all backed by a 2-year warranty, that meet the needs of a broad range of users from personal to professional.
These ultrasonic cleaners feature an auto safety shutoff that activates to protect the unit if you forget, and if the cleaning solution gets too hot.
Elmasonic E+ Cleaners
The 37 kHz Elmasonic E Plus units are ideal for routine cleaning and mixing. Set the temperature from 30 to 80⁰C and the timer from 1 to 30 minutes or continuous.
Activate the pulse mode for intermittent bursts of 20% additional power to remove tenacious contaminants and handle sample prep tasks in the lab. The automatic sweep mode assures fast and uniform cleaning. Power tracking maintains constant ultrasonic power to match heavy or light loads.
Elmasonic S Cleaners
The Elmasonic 37 kHz S series is an excellent choice for high performance cleaning, mixing and degassing. The sweep mode provides uniform cleaning by avoiding areas of high or no ultrasonic energy. Select the normal mode for sample preparation and degas mode for solvent degassing and preparing fresh cleaning solutions.
Time your cleaning cycle from 1-30 minutes or continuous operation with manual shut off, and the temperature from 30 to 80⁰C. Power tracking maintains constant ultrasonic power to match heavy or light loads. Converging LED displays show actual and set cleaning time and temperature parameters.
Elmasonic P Cleaners
Featuring a comprehensive LED illuminated control panel, Elmasonic P cleaners provide total control over your operations, whether cleaning or sample prep. These dual frequency cleaners operate at 37 kHz for normal cleaning operations or 80 kHz for fine cleaning and for delicate surfaces.
The P line has higher average and peak ultrasonic power than any ultrasonic bath on the market. Other features include variable ultrasonic power for complete control over cleaning intensity, power tracking to maintain constant ultrasonic power to match heavy or light loads, normal (fixed frequency), sweep for uniform cleaning, pulse and degas modes for mixing, cleaning, intense cleaning and degassing.
Browse Elma's best ultrasonic cleaners.
L&R Ultrasonic Cleaners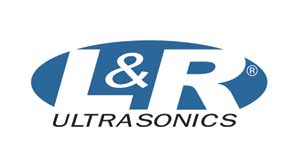 L&R Ultrasonics has manufactured and distributed ultrasonic cleaning systems, solutions and accessories for more than 90 years. L&R's Quantrex® ultrasonic cleaning system line is versatile enough for a variety of cleaning applications. The self-contained units offer efficient trouble-free cleaning. A full line of accessories is available for all your cleaning needs.
L&R Quantrex Ultrasonic Cleaners from iUltrasonic
IUltrasonic offers 7 L&R Quantrex ultrasonic cleaners ranging from .14 to 6.5 gallons in capacity. All units excepting the 55 kHz .14-gallon model operate at a fixed frequency (normal mode) of 43 kHz and are equipped with a timer and lid. L&R Quantrex H series units are equipped with a heater.
Review our store for detailed info on the available L&R Quantrex ultrasonic cleaners from iUltrasonic.com.
Sharpertek® Ultrasonic Cleaners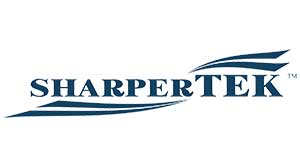 Founded in 1998 as an engineering consulting company, SharperTek now is a global manufacturer and supplier of ultrasonic cleaning systems for business and home use. Sharpertek bench top ultrasoniccleaners efficiently remove both deep and minor residues from many products ranging from jewelry to medical equipment.
Sharpertek Tabletop Ultrasonic Cleaners
iUltrasonic offers Sharpertek tabletop ultrasonic cleaners in 7 models from 0.2 to 10 gallons in capacity, all shipped with a stainless steel basket and lid. Units operate at a fixed (normal) frequency of 40 kHz. Depending on model units are equipped with degas, normal, sweep and digital displays. Units above .6 gallons are equipped with heaters.
Browse Sharpertek ultrasonic cleaners from iUltrasonic.com.
Other Ultrasonic Cleaner Options
By focusing on tabletop and benchtop units this post touches on but a few of the many options you have for selecting the correct ultrasonic cleaner that meets your specific requirements.
The scientists at iUltrasonic welcome your inquiries related to industrial ultrasonic cleaning challenges as well as specifying ultrasonic cleaning chemicals formulated to meet your needs.
Please call or chat with us to learn more or get answers to your questions.